Event box
Book Sale Reception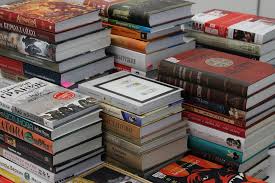 Monday evening, October 15th from 6 pm – 8 pm, there will be an opening reception and book sale for all members of the Friends of the Library and Library Board Members only.
Sign up to become a Friend of the Library today and get a first look at the items available at the book sale.
Funds from the Book Sale go to the Friends to help support library programs including Baby's Bookshelf, Summer Reading Program, etc.
Date:

Monday, October 14, 2019

Time:

6:00pm - 8:00pm

Location:

Cooper-Clark Room

Audience:

Categories: